Eyes! Lungs! Pancreas! So many snacks, so little time!
This review will have two time zones in one post. This is exciting right. Currently as I write this it is 14.01pm on the 3rd (Yes today is October 3rd) and tonight we are going to go and watch Venom. But I wanted to do a brief bit before watching it because of the storm Twitter and Rotten Tomatoes have stirred up regarding how good. . . or how bad this film is.
Firstly I want to start by saying in regards to film reviews and reviewers I do not trust the words of two sources; one being Rotten Tomatoes because it's built off the back of Joe Bloggs opinion and as we know, people behind a keyboard become a troll and just taint everything, plus film is art and art is subjective. The second source I don't trust is Mark Kermode. But more about him another time.
---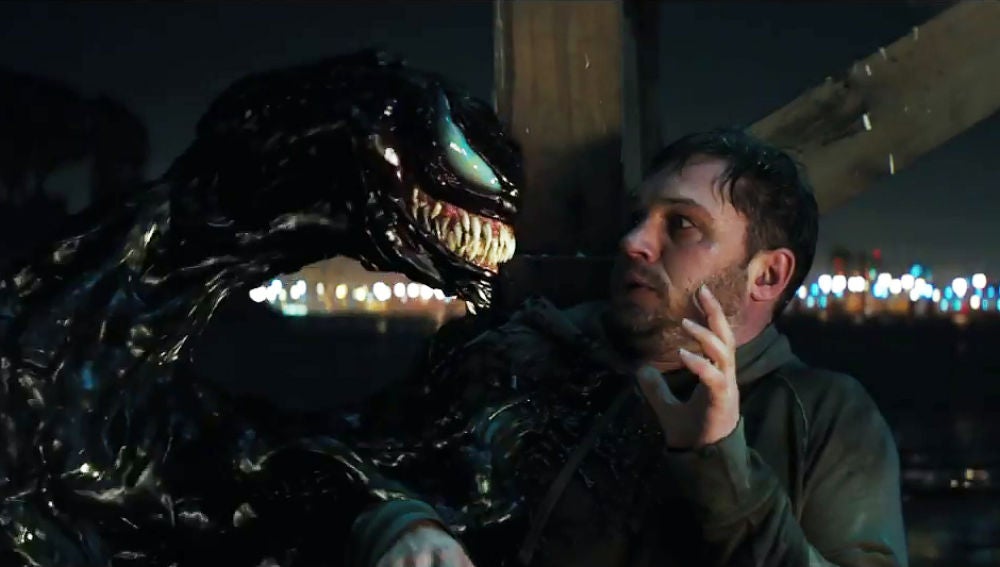 Let me start by saying (as you might know) I am a big Marvel fan. I love most of the films regardless of what studio is making what and so when Venom got announced I was pretty excited for it. A cool twist on the Villain we know from the 90's cartoon and with Tom Hardy at the helm what is not to love. In honesty I am hoping for a dark film, along the lines of Logan or Deadpool with the adult content and dark humour. Though with it being a 15 it might end up being slightly tamer. But still I am excited to see what they do and having Tom Hardy and Woody Harrelson involved (which both I rate highly) what can go wrong. See you shortly.
---
Good Evening – Told you, two time zones. It is now 22.02pm on that faithful October 3rd and I have just got home from seeing Venom.
Ok in three words; Not That Bad!
Obviously it is hard going into a film when you have heard nothing but bad things about it. But here I am. I enjoyed it. I thought they have made a good start and can see it growing into a pretty neat franchise. I think it needs a night to sink in and settle but as a film it was fun. It's no MCU film admittedly but they have their stuff down. It's like an X2 standard of film. It's good, it has heart and potential – let's just hope they don't follow with a Last Stand style Venom and cock it all up.
Tom Hardy was, as always a delight. Charming, funny and badass all rolled up into his normal deadly teddy bear persona. He nailed Eddie Brock, his personality and his coping mechanisms towards Venom were brilliant. Which per the review I have to agree with – their chemistry and relationship was perfect, that slightly mad, voices in your head style bickering was spot on. Sadly I mentioned Woody Harrelson up their and without spoiler it, his part is brief. But in true Woody style it was great.
The story had a few plot holes and a few questions or solutions that seemed to be overlooked but that is a given now days in many films so I wont dwell on that part.
Overall I thought it was a good bit of fun, a great Saturday night chilled movie. You know the type – get the gang over, grab some snacks and throw this film on. It didn't drag, it just flowed nicely. I would recommend giving it a whirl. Also as always keep an eye out for the Stan Lee cameo. This one was smart with a cool quip that he throws at our duo.
I am very interested to see what happens next and I do hope they green light a sequel. Watch this space because I can see it growing into some kind of dark guilty pleasure. Forget what you have heard, heck even forgot this review. Go in with an open mind and no expectations and just enjoy the movie. As always boys, girls and true believers thank you for stopping by, thank you for listening and thank you for being you!