At the start of October excitement hit my inbox. What's this? An invite to a PR event in Soho, London. I have made it guys, this is it – the big leagues . . . until . . oh, I can't make the date, because as you know I have been super busy of late – buying a house!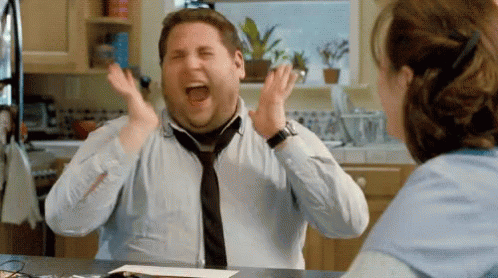 Luckily the lovely Natalia from Fuel PR was understanding and appreciated me having to turn her down, so much so that she sent me the products and range that would be launching at the event. Excitement is back. What a surprise.
This post is the true story about those products and my honest reactions to them.
---
---
Black Leopard Skincare – Who Are They?
From their website blurbs, pages and FAQ's you can tell they are just a bunch of down to earth blokes from down under who just want to give men an awesome skin care product. Their website is scattered with cool quips and quotes for men. "Holding doors open and hanging up the bath mat. You're already doing real good. Keep it up." is my favourite.
They pride themselves on their use of naturally derived ingredients that are active and also won't harm your skin – which is always a plus, no one wants to cake harmful chemicals on their skin let's be honest. And what a combo they have made because, and no doubt I will say it again later – all the products smell amazing!
---
The Products.
In my pack I received the following:
Moisturiser
Eye Cream
2 in 1 Shave Gel
Face Scrub
Hair Styling Cream
Antiperspirant Roll On
---
 The Review.
Firstly they all came in lovely matte black boxes, then when removed they are all in a range of sleek black bottles, giving the look of a cool stylish product which would take pride on the bathroom shelf.
Secondly the products smell AMAZING! (I said it again) I mean I know guys like to be seen as MEN – Grrr. But I am not afraid to admit these products feel and smell amazing. After using all of the products I love them. I've noticed a change instantly, the eye cream and moisturiser are a great combo, even though there are times I forgot to use them (I'm still not in a real routine of using products, but that is changing) but when I do I love it.
Overall the entire line is great, the only product I was unsure of was the Hair Styling Cream, but that is because I don't like change – I know the product I use and I have used it for years. But that didn't stop me from trying this one out and on occasion I can see myself using it. The product itself works, it's just down to a personal preference isn't it. But other than that little bit I can't get enough of the whole line of products and hopefully they will be able to help this old mug look and feel better.
Keep an eye out for their range and treat the man in your life with these beauties.