With two and a half weeks to the big day I worry some of you might be worried, wondering what do I get my boyfriend, dad or strange colleague that I drew in Secret Santa?
Well have no fear – I am here! With my handy guide to Gift buying for Him.
This post should be really easy, it is basically going to be a wish list of things I want masked in an attempt to help you out. (But also if anyone I know is stuck for gifts for me . . . here we go)
---
Gift One.
If you, the love of your life or that special family member is anything like me (a big ole Geek) then what is not to love about Funko Pops. They are the best stocking filler gift going. A great shout for any fan and the range they cater for is now massive. From Films to T.V. shows, to Disney, to Musicians, to the Royal Family.
Though also if you are like me, then you might be somewhat particular about the collection you have, so shop with caution.
---
Gift Two.
Grooming Products.
Us men need some TLC at times too and what better way to do that with a nice grooming gift set. Recently I started using Black Leopard Skincare line of grooming products and haven't looked back since. Their range stretches from Face Scrubs to Hair Gel, eye cream to shaving cream and even a lovely moisturiser. What is better than having your man, dad or brother feel fresh and smell good. A bit of self-care and loving it always needed and what better excuse, especially at Christmas.
---
Gift Three.
This little gem will always hit my guide list and I don't even own one! This is more of just a want from me. But the more I research the more I wish I could get one. For the techies that want to live their Iron Man JARVIS house dream – this is the start. One day I imagine having a Smart House and a house tablet that can control the whole building. With the ability to answer questions, play music, control the heating and lights. The possibilities will be endless.
---
Gift Four.
A bottle of something is always a nice gift, especially with the classy quirky boxes and gift sets they come in. If Gin is not his tipple (it's mine) then why not something else. But I've added Aviation because it's made by Ryan Reynolds. I don't mean he is making home-brew in his bathtub. But he founded the company and it's a gin I have always wanted to try.
---
Gift Four.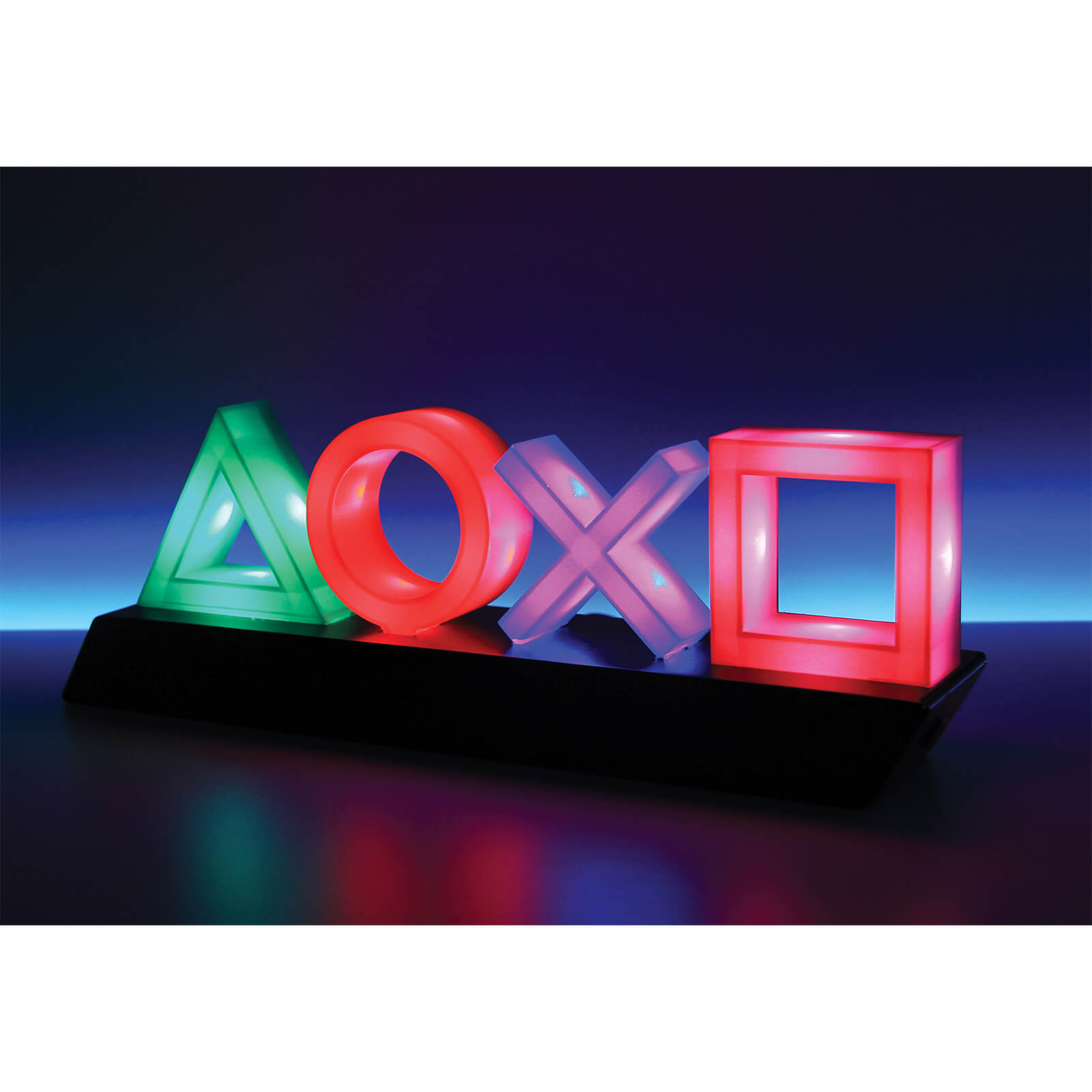 Now for something a little geeky. This light is perfect for the players! A quirky nod to the PlayStation's controller buttons will bring light to any gaming setup. As long as we didn't start the debate as to which console is better Playstation vs XBox we'll be ok . . . *cough* PS4 *cough*
---
Gift Five.
Sports Team Shirt.
This one is for the sporty guy in your life, the lad, dad or striker. Sporting merchandise is always a great shout when it comes to gifts. As long as you know their team. The image is the Houston Texans Jersey which can be found along with other teams and merch over on Fanatic Shop. But if NFL isn't their thing, they do football, rugby or even F1.
In my bathroom at home we have a handful of rubber ducks with the Norwich City emblem on them. Usually the teams own store has some wonderfully quirky and cool gifts. Take a look.
---
I hope this handy little guide has helped, let me know if you use it or what you are getting instead.