Saturday in this festive month. What have you done today? Christmas shopping maybe? Still stuck on what to get the Mrs / GF / Wife / Mum ? Then let me try (stress the word try) and help you out.
I take no responsibility for this list, you follow me instructions on the back of your own free will. Good luck! Also because of the House and the lack of money, me and the GF are not doing presents this year. The house and our company is more than enough . . . cop out right – but it's going to be fine.
Disclaimer I think this list is going to be a wish list for my GF – I know she wants most of these.
---
Gift One.
Shoes are always a winner for women. Tough to buy I would say as you need to know sizes and styles. But what a gift if you get it right. Something that she can get a lot of use from and will really enjoy.
They say a woman can never have too many shoes – which I am still unsure if that is a real saying, but hey. I know from personal experience I love getting shoes as gifts because it's something I don't like to spend money on. I have a pair of shoes and will make them last as long as possible. So what is nicer than a fresh pair of pancakes. . . . no Crêpe – or Creps, sorry not down with the kids lingo.
---
Gift Two.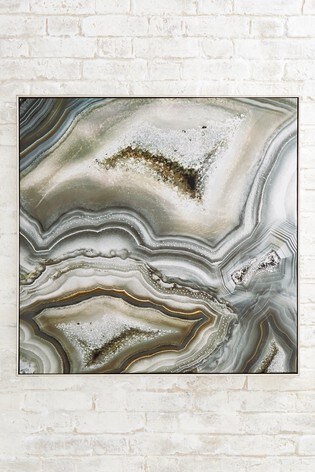 Yet another thing on the GF's wish list – Artwork, or something decorative for the home. There is nothing the lady loves more than having a nice presentable showroom of a house. Like something from a NEXT HOME catalogue and why not. Of course you want to live in a lovely home and sometimes a nice piece of Art, a set of photo frames or a lush wallpaper will do the job. I am not saying buy her a pasting table and some brushes for Christmas but maybe a Token and a Promise to redecorate. That's cute.
---
Gift Three.
I have noticed these everything this year, a range of matching family festive tops. Guess what – I love them! I'd love to get the whole family in these at Christmas. Imagine the lady in your life rocking one of these tops or something similar on Christmas Day.
These are a bit of fun and they will go in a bag for the rest of the year under the bed. But it's always good to have a quirky collection of festive clothes and what a way to start the collection.
---
Gift Four
Time for something for those dashingly sexy comic book geeks out there who rather something quirky and cool than something pink and glittery – I know that is a horrible jump to the conclusion and I don't mean it. Everyone can love both.
But yes who cool does this bag look, imagine your daughter, GF or whomever rock up at School, Work or even into town proudly sporting a Captain America Shield Bag. They would look awesome as F. Or something along these lines. I can already think of a few people reading this that would be like "YES, I NEED THIS". My sister being one and where is Larkin? She here? Fill your boots.
---
Gift Five
Can't go wrong with a Spa Day – am I right. The opportunity for her to relax and do nothing while someone puts hot stones on them and covers them in mud. If it's something they are into then treating her to something like this is always a winner.
And how thoughtful, cute or romantic does it look, treating her to a day out of relaxation and wearing fluffy robes. Think about it.
---
I do hope this guide has helped, for someone that can usually nail gifts I have struggled to put this guide together. Maybe I am losing my touch.