The Average British Family spends £821.25 on gifts, decorations, food and drink at Christmas. Which is crazy isn't it. I know people can and do spend more than this and there are cases where people spend less. This post is to help the former become the latter. (myself included, it's time to follow my own advice)
(Stats from the Centre for Retail Research).
---
With this cheeky five step guide on how to save the pennies over the festive period I hope I can help you all.
Part of the reason I have put this together is because Christmas for us this year is going to be CHEAP as chips due to the old house buying.
---
Step 1. Set Family Present Budgets.
The GF has a big family, she is one of five sisters and there's a niece in there too. Plus my sister, then parents, friends, co-workers. The list could go on if we really thought about it. So this year between the adult sisters on her side we have decided not to get anything for anyone and just focus on the babies.
In regards to everyone else (Friends and Parents), we are setting a budget to of £10 / £20. While also being THAT guy when it comes to friends with partners. Getting one present for the both of them rather than a present each.
With little cuts like this you should be able to save some money here and there which can be put to other festive use.
Remember though – just because you save money here, doesn't mean you have more to spend somewhere else. It's your mission to save overall.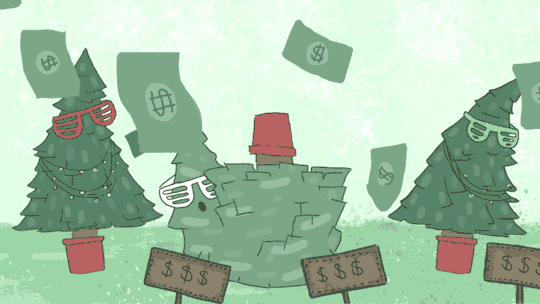 ---
Step 2. Food. Taste is about taste, not the packaging. Downsize the shop.
What is the point in spending 100's of 1000's on food that is either going to be eaten or thrown away. Just because it has the fancy label and the pricey price tag does it actually mean it is going to taste any better than the cheaper ranges? Remember we eat with our mouth not with our eyes and wallets.
Try a different supermarket, or a locally sourced supplier. Shop about instead of sticking with the high end super markets. I don't want to bad mouth Waitrose, but if it means saving £20 on a joint of meat – Son I'm going to Aldi.
Also think twice before buying. Yes we love Christmas snacks but do we love them that much to be eating them well into February, or binning them mid January because they have gone off.
---
Step 3. Decorations.
Yes who doesn't love those Christmas shops that pop up early November and sell EVERYTHING Christmas related? Yes who wouldn't love a new fancy tree with built in lights and spinning function? Yes we are all those people really. But we don't have to be. Especially for something that is only going to be up for 5/6 weeks (or 10 weeks in some peoples case).
Try looking in charity shops or discount stores for Lights or Decorations. Or those clubcard points you have been saving all year – use them. Aim to purchase sturdy decorations that will last a few years. Then box them all up neatly and store for next year.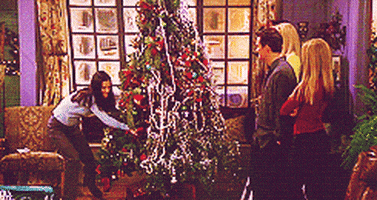 ---
Step 4. Days out and Activities
Fancy taking the kids to Winter Wonderland in London? Why not, I mean it's a cheap day out; with Train Tickets, Tube Tickets, Food, Drinks, Gifts & Santa's Grotto. It's going to slowly mount up in cost, especially with the more people you go with.
Even deciding to go out for a meal, as soon as the Christmas Menu comes in the prices go up for a fancy version of Ham, Egg and Chips. This isn't cool.
So what I am suggesting is the following; Have a Festive Film Feast. Set up some blankets and pillows in the living room, a big bowl of popcorn and work through a selection of Christmas movies. Or check your local town / cities what's on guide and talk a walk through the local markets after a hearty breakfast at home. Saving the pennies on buying food when out.
---
Step 5. The Kids
This point may fit a few nerves but let's think logically for a moment. We spend a heck of alot of money on kids, because we want them to have everything and want for nothing. Which is cute, kind and a lovely sentiment. But when you are on a budget this might be a bit difficult and it's really not worth getting yourself into debt over a toy that might go out of fashion in two months.
Ok so first idea. RECYCLE current toys – if you have kids already then you probably have a toy box stacked full of old toys that never see the light of day. Why not try slowly removing those toys, wrapping them and giving them back to the child. This is an age dependant thing though. Don't try it was your 15 year old. They might notice a bit more.
Try and draw limits in the sand. One big present and a stocking. Or just a couple of mini gifts. Remember it's not about the gifts and money, it's about enjoying the day together. And heck if the children are so young (toddler age), just wrap a cardboard box up. Something to unwrap and then play with. Imagination can be more powerful than reality – remember that.
---
I do hope this guide has helped, I have aimed to try and cut costs, in reality you might have just enjoyed the GIFs and moved on, or the advice is shockingly bad but hey it's the thought that counts right?
Good Luck!