This week I had the pleasure of watching Glass – the third and final installment of "The Eastrail 177 Trilogy" by M Night Shyamalan. A Superhero / Thriller / Psychological Horror series.
You would have seen my previous post "An Unbreakable Review" which covers the first two films and also my concerns on what this film will bring. As usual this will be spoiler free as I don't want to ruin too much for you.
The film picks up a couple of weeks after Split. With Kevin on the run and up to his old tricks – hunting for new sacrifices to feed "The Beast". The Zoo incident brought Kevin's actions to the attention of David Dunn, who is now running a security store and spending his evenings with his son Joseph tracking down criminals.
With Dunn hunting the Beast, their meeting finally results in both of them getting detained in a Mental Institution – the same one that Elijah Price is residing in. This is where we are introduced to psychologist Ellie Staple – who is tasked with disproving the three men's ideas of disillusion of grandeur regarding there so-called powers.
This is the storyline bit over. I've hooked you haven't I. What happens next you wonder.
---
After letting it settle in, process and work out exactly how I feel about this feature I have come to the conclusion that I did really enjoy it, it was very smart and toned in the "over the top" supernatural element from Split and pushed a bit more of the Psychological Thriller aspect from Unbreakable which in my eyes was the best way to go.
Half way through the movie, I was thinking – how could this end? Where or what are they planning? Then it all fell into place and I was happy with the way they went. Maybe not the results, but route was the best one to take.
I would say there are two twists in this film – from the master of twist endings, this one throws a mini twist and a big twist into the pot which stuns the audience. I am fully on board with the mini twist – thinking it's the perfect addition to the series and adds an extra layer and connection to the films. The big twist I am not too sold on, I think it adds too much to the series and changes the tone slightly. But that will be for you to decided.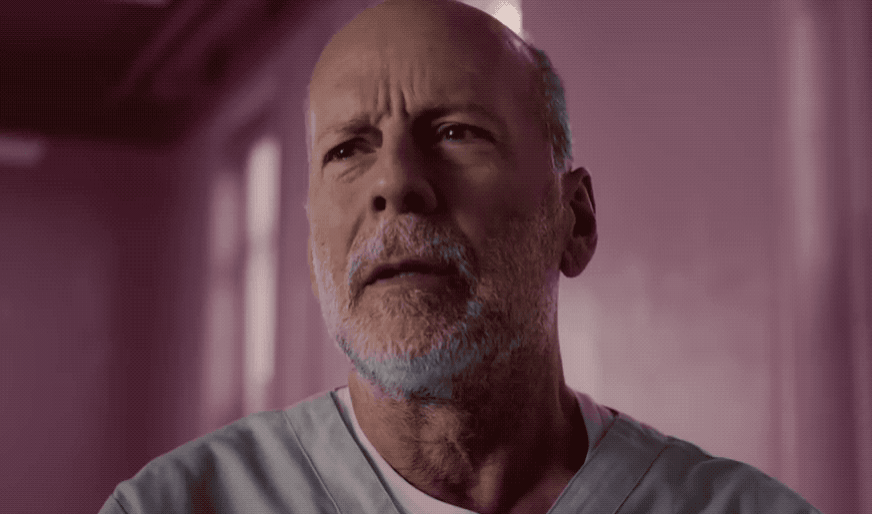 Visually they use some of that new fangled technology that cinema is using now days to make old actors look youthful and young again. Showing a set of flashbacks from the characters past which are done amazingly. That along with the use of old footage from Unbreakable really pushes limits and shows what technology is capable of now days.
In my previous post I also raised concern for M Night Shyamalan and his love for a cheeky cameo, what with he being the Drug Dealer in Unbreakable and the House Security guy in Split, who would he be in this, or would he continuing as one of the characters. Turns out he covers all bases and both are one in the same character – with a cringe piece of dialogue where he manages to explain to Dunn and Joseph how he needs new security cameras for the building he works at as someone has died (the therapist from Split) and then awkwardly thinks Dunn looks familiar and probes to see if he worked at the stadium (his job in Unbreakable) where he hung out up to no good. It wasn't needed, it was good to connect the dots but it should have been done smoother and in a more subtle way in my eyes.
Overall the film was really good and I enjoyed it, finishing the trilogy off nicely. It's always great to watch mega stars like Bruce Willis and Samuel L Jackson work, they are both talented actors and again like Split, watching James McAvoy's performance and talent just secures him as one of the modern-day greats. His ability to swap personalities, traits and accents in the flick of a switch comes across so well and just commands the room with his presence. I would say it's important the you watch both Unbreakable and Split before hand to fully appreciate and understand this movie. It's a great watch and if you love the first two this will not leave you disappointed.