The ABC Movie Challenge – I stumbled across this tag on Ashli and Benny's blog – You, Me and Benny. Which can be found Here – check them out. They run a great blog that covers all things geeky from Marvel love to Funko Pops. To lifestyle posts and everything in between.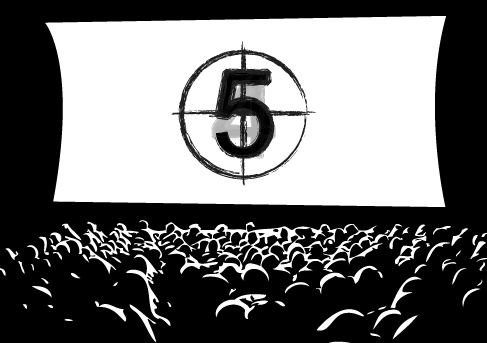 ---
I liked the look of the challenge and decided to give it ago. As you know my film knowledge is wild and awesome and I love this topic. Let's smash it.
---
A. – Avengers: Infinity War
B. – Back to the Future
C. – Casablanca
D. – Die Hard
E. – Eternal Sunshine of the Spotless Mind
F. – Fear and Loathing in Las Vegas
G. – Gone in 60 Seconds
H. – Harry Brown
I. – Inception
J. – Jackie Brown
K. – Kiss Kiss Bang Bang
L. – League of Extraordinary Gentlemen
M. – Mission Impossible
N. – Now You See Me
O. – Once Upon a Time in Mexico
P. – Prisoners
Q. – Quantum of Solace
R. – RocknRolla
S. – Secret Window
T. – Tinker Tailor Soldier Spy
U. – Untouchables
V. – Van Wilder
W. – Warrior
X. – X-Men
Y. – Yes Man
Z. – Zodiac
---
I am not going to tag anyone on here, I want everyone to see this as an invitation. If you have a spare moment to put a list together I would love to see it.
Also the other day my friend came to me – he had compiled a list of his "Top 100 Films" and had somehow put them into order. To which he challenged me to make one. So I guess that is the next thing in the works. Would you want to see that?