Now it's been some time since I've done one of these beautiful posts. I really like them as I think they are a great way of getting to know bloggers and I am always honoured and humbled that I've been nominated.
I was nominated by Ashli over on You Me and Benny – which if you don't follow I highly urge you too. You can expect Movies, Marvel, Witty Banter and Dogs – what more can you ask for.
Also due to great minds thinking alike – Sophie over on The Smurfy Gamers Blog tagged me in this post too – which I had to laugh about because originally this post was going to go out on Friday, but I bumped it for the Hellboy Review and guess who was tagged in my post as a nominee – Yep, that's right – Sophie. So now I am sat here after mowing the lawn on this sunny Sunday lunch time editing and adding more questions. Whoop.
---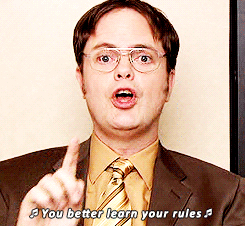 So let's get down to the T's and C's:
The Rules
Thank the person who nominated you and provide a link back to their blogging sites.
Answer the questions
Nominate 11 other bloggers and ask them 11 new questions.
Notify the nominees about it by commenting on one of their blog posts.
List the rules and display the sunshine blogger award logo on your site or your own post.
---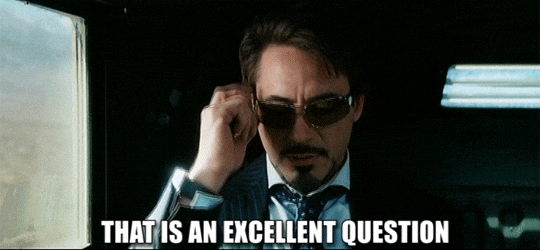 The Questions – You, Me and Benny Version
If you had a genie and 3 questions what would your questions be?#

I'd ask for money to help fulfill my dreams.
I'd ask for the truth behind the JFK assassination.
I'd ask for the cure to common cold.

Are you an only child or do you have siblings?

I have one younger sister.

What's your favorite book/book series?

The Girl with the Dragon Tattoo Series – so good.

Do you have pets? If so, explain!

We have a cat which is lovely, but my god she is a pain in the bum sometimes. I can't wait to get a dog!

What's your favorite place to go in the Summer?

The beer garden, nothing better than lounging about with an ice-cold beer, talking for hours and just living in the moment

If you would have dinner with any celebrity – dead or alive – who would it be?

My answer to this used to always be Hunter S Thompson, but now days maybe Johnny Depp.

What's your favorite food?

Pizza – hands down, every meal,

If you would only wear one thing forever what would it be?

I have follow-up questions about this question, but let's say a white shirt and jeans.

What's your all time favorite animal?
Are you a scary movie fan?

Scary Movie Fan as in the films? Or the Genre – The films I like the first two, they were genius, then the rest of the series fell apart. The genre – yes, but I don't think there are many genuinely great Scary Movies anymore.

If you could travel anywhere where would it be?

The USA. The times I've been, I've loved it and would love to see more.
---
The Questions – The Smurfy Gamers Blog Version
What game are you most looking forward to this year?

Well hands down this has to be The Last of Us 2.

If you could play a game for the first time again, what game would you choose?

Well now I just have The Last of Us in my head – I'd love to play that again. Or the Modern Warfare series, like if you put all 3 into one massive game, that story line is deep.

If you could be part of a game series, which series would you chose and what role do you see yourself in?

I'd love to be a Cowboy in the Red Dead Redemption series – I'd play a Gunslinger called "Preacher" where I exact revenge on the unjustified and rob from the unworthy.

If you could visit any in-game world where would you most like to visit?

Probably something like Fallout 3 – just to try out the Wasteland life for a bit

What is your favourite thing to do in spring?

Not to worry about remembering my scarf and gloves

Who is your favourite character from any game?

John 'Soap' MacTavish from the Call of Duty Modern Warfare series.

If you could visit any place in the world where would you go?

I'd love to visit Casablanca

What was the last film you watched and would you recommend it?

Last night I watched Mission Impossible . . . Rouge Nation – well I think it was that one. I think the newer ones are great fun and would recommend them. Just easy-going films.

What blog post of your are you most proud of?
What is your favourite soundtrack (Game, Film, TV Show)?

I go through phases because I love so many. But this minute the best favourite I can think of is . . . Grease!

If you were to learn something new (skill, hobby, subject) what would you want to learn?

I'd love to be able to do Parkour. Or maybe just be able to play guitar.
---

My Questions
If you had to pick an actor to play you in a film who would you pick?
If you could do anything as a career what would you do?
Is Pineapple allowed on Pizza?
When was the last time you cried?
Would you rather have all your bills wiped for life, or a Million Pounds right now?
In the garden do you prefer Decking or Patio?
In the nuclear wasteland do you think you'd survive and how long for?
It's been a long day at work, you are chilling on the sofa with no energy and motivation. What is your go to meal?
Amazon Echo or Google Home?
If you could see ANY band or artist – dead or alive, perform who would it be?
If you could have ANY superpower what would it be and why?
---
Now for the hard part . . .
The Nominations
---
Thank you for everyone that took the time to have a wee little read about me and keeps coming back for more. You guys are my mews.