About a year ago I said I'd do a guest post for SarahDanne over on Unexplored Boundaries – but I struggled to think of a topic, life got in the way and I never did it. Sarah came knocking like a year later to see what happened and as I didn't want to let her down (again) I sat down to pen a post. It dropped at the start of May and here is the link
Being as it's Mental Health Awareness Week and i've been overwhelmed with support and appreciation I felt it was a good time to share this myself.
---
This post is somewhat long overdue but I am here to share some wisdom.
This is dedicated to something I've learnt recently. Something that made me stop and go "Hmmm wait a moment", something that has changed my outlook on life and on the way the world works.
This is regarding Mental Health.
---
For the longest time, I have always thought to myself – Mentally I am strong, very strong. While I hear and see people complain and suffer from bouts of Mental Illnesses, I'd never given it much thought. For the regards of the person, the situation and the condition. Don't get me wrong, I have always been a supportive person who would do anything for anyone – If I can help I will always strive to do so. But my grasp on the concept of Mental Illness was always lacking in knowledge and I would put an unsympathetic mindset down to that lack of knowledge.
This was until this year. 2019 set in and I stumbled across several things that in turn would help me better my understand, increase my compassion and also motivate me to help.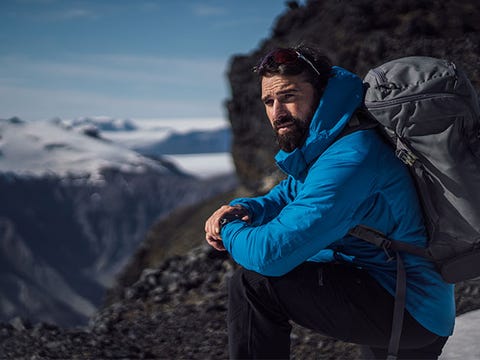 As I've mentioned before in other posts I really got hit with the S.A.S: Who Dares Wins bug. The show grabbed me by the scruff of the neck, shook me about and threw me in the corner of the room to witness and watch life from a different perspective. This started my obsession with Ant Middleton, his motivational speaking and way of thinking which I took onboard as a lesson in growth and way to growth mental strength. Along with this new found respect and understanding, I also took a step back and truly looked at my Twitter, the people I follow, the people I support and the people who follow me.
It's really struck a chord with me, the idea of Mental Health – especially for men and how it is poorly represented in society, in the media and in life. There is a stigma regarding it and even once upon a time, I would have used the term "Man Up" without truly thinking of the meaning or situation that the person I am saying it to is in. With the inspiration from Ant Middleton, Jason Fox, the S.A.S team and the amazing people on twitter that I follow I've come to realise that more should be done – it needs to be done. So I've decided to try and lay the foundations for something bigger, a movement or safe space as it were. For a way to give back, to help people, to give an outlet, support and the guidance that is needed – while striving to remove the stigma completely.
This is my next mission, my next chapter, my chance to do something rewarding, meaningful and helpful.
This is me.