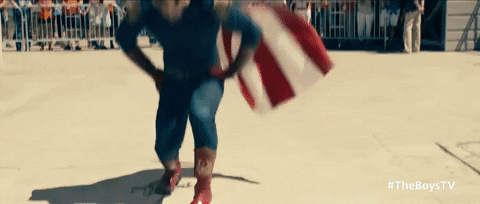 Last Friday Amazon's latest show, the graphic novel adaptation of "The Boys" landed on our screens – which I had never heard of until the first trailer appeared a while back and from that instance, I was hooked on the concept and idea of a world of Superheroes that are being governed by effectively a PR company & a group of disgruntled guys who are fed up with Supes getting away with collateral damage.
Being away last weekend for some little shindig – find out what I was doing by clicking HERE, I didn't have time to start so one Tuesday, after hearing everyone at work had finished it or was halfway in, I decided to start and by Wednesday afternoon I was finished.
Now, this is my 'Spoiler-Free' review of The Boys!
---
Firstly let me start by saying with today's market of saturated Superhero and Comic Book movies (which I'm not saying is a bad thing, I love them) it's refreshing to get a version that is against the norm. Think similar to Watchmen – a darker tale of the gritty side of spandex and this doesn't hold back. The premise of the show is that Superheros are looked at in a Celebrity / Instagram Influencer light, with movie deals, cereals and drink promotion deals. This story is about the management team and PR company that look after the Superheros and the golden group, the Avengers or Justice League of this world is a group called "The Seven". But instead of coming together for the greater good, they are effectively auditioned and employed by a corporation called Vought International (yeah I am with you when you think, Vought, that sounds very similar to Veidt Enterprises).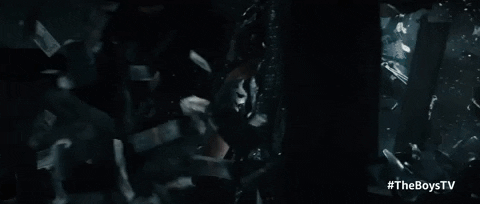 On the flip side of Vought is 'The Boys', a mismatched group pulled together when they start to discover something isn't right with the Supes and Vought. Lead by Billy Butcher – the ever-charming Karl Urban, this wisecracking cool sonofabitch has a grudge with the Supes and is looking for any reason to bring them and their number one golden boy Homelander (The Superman of the group) down.
This show doesn't hold back and Amazon warns you before every episode of what's to come, this includes Nudity, Sexual Assualt and Rape. Which is a massive kudos and well done for prewarning. There are some grim moments, not just in terms of violence and action, but also uncomfortable moments of abuse of power. Especially in light of a lot of Hollywood allegations, there is a strong air of similarity and art imitating reality throughout this season.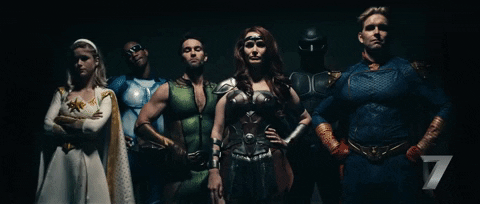 The cast holds up really well, even though they all look like a B list of look-a-likes. Hear me out, Bradley Cooper, Robin Wright, Bill Hader & Christian Bale. You will know what I mean when you watch it. Though that doesn't change there acting ability as they all fit the roles perfectly. Matched with a very witty script, there are some great oneliners and moments in this show that will make you go . . . WOW! They don't hold back with the C-Bombs, the over the top gory violence and a variety of sex acts.
If you are looking for a new show to unwind to, with a great story and an insight into the more arrogant side of superheroes then this one is for you. It has 8 episodes and runs for about an hour apiece. Ending with a poetic cliffhanger that makes you beg for a second season. Like a big slap in the face.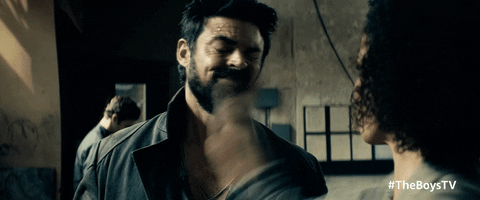 I really enjoyed "The Boys" (behave) and thought it was a much needed new twist of the genre. If you haven't already, give it a watch and bask in its awesomeness. If you have seen it I would love to know what you think about it. It's also got me even more hyped up for HBO's new Watchman TV series that is coming to our screens some point this year.