Firstly let me begin this post by saying, I was so overwhelmed when Vogue called for this interview. It's going to be fun.
Right, let's get down to brass tax – Abbie. If you don't know her then use the links below to get to know her, if you do know her you will surely agree with me that she is the funniest, supportive, amazing girl out there. So kind and friendly, but occasionally needs the pep and boost to remind herself of how great she is.
– @WhatAbbieSays_ – Abbie's Post –
So as misleading as my first sentence was, this is the game – I'll answer the questions, tag a few people, wait for them to answer and just keep passing the post, love and friendship around the net. Are you ready?
---
1. What's your usual Starbucks drink?
I am not a coffee fan really – I know big BOOO to me. But I do like their peach iced green tea lemonade thing.
2. What does your work station look like?
A mess – like just poor, I need to tidy it really.
3. All-time favourite food?
Pizza – without a shadow of a doubt.
4. Favourite author?
Hunter S. Thompson or Stieg Larsson
5. What do you think of open relationships?
If it works for both parties then sure. But it's not for me.
6. What's your favourite video game?
This is a tough one – what platform, what genre, what what what? I'm going to say this because I am still playing it and love it so much. Red Dead Redemption 2.
7. What's your guilty pleasure treat?
I am a sucker for biscuits.
8. Your favourite movie?
Die Hard.
9. Favourite book?
Fear and Loathing in Las Vegas.
10. Best advice you've ever received?
Take a step back and look at the bigger picture.
11. Twitter or Instagram?
Twitter – the people, the love, the banter is there. I do like Instagram as a photographer but it's such a broken system that it's not as fun.
12. Are you a desktop or a laptop person?
Laptop over ease – but desktop makes me focus more.
13. What projects are you working on right now?
Besides this blog, I have not long started a mental health support chat called Pizza Ma Mind and there are talks of a business venture in the works – stay tuned for that.
14. What's your favourite colour?
Blue.
15. Did you get good grades in school?
Mmm I did ok, ish, I think of reflection I have never done well. Saying that I went to Uni and got a distinction for a TEFL course. So swings and roundabouts.
16. Dream job?
To run a successful media company.
17. Played any sports?
I used to play basketball at school (broke my arm) and football. I'd love to give American Football ago to.
18. Do you have a degree?
I do not – my University course was an HND.
19. Nationality?
British.
20. What's your favourite type of blog post to write?
Ones that are a touch controversial – I just like rocking the boat.
21. What do you like to collect?
I used to collect shot glasses, now I don't really collect anything – I have a cool FunkoPop selection, I guess that counts.
22. Describe yourself in 3 words?
Charming, Caring, Funny.
23. If you were a rapper, what would your rapper name be?
Dj RossyRoo.
24. Who was the last person you DM'd?
Abbie herself in fairness.
25. What's on top of your wish list right now?
To be debt free.
26. Sorting House?
Couldn't say – you tell me which I'd fall into.
27. How many tattoos do you have?
Six.
28. What are you most grateful for this year?
My supportive GF, Friends and Family.
29. What's the best thing that's happened to you this month?
My first Pub Review Opportunity – take a read. The Fox & Hounds
30. What's the best thing that's happened to you today?
It's still too early to decide.
31. What's the best thing ever?
Music.
32. Favourite season?
Winter.
33. Favourite holiday?
Christmas – Honestly the most wonderful time of the year.
34. What fictional character do you relate to the most?
Nick Miller from New Girl.
35. Do you like surprises?
They can be fun, but I prefer to know everything.
36. What's the biggest surprise you've ever had?
Good or bad? The GF surprising me with Green Day tickets was one amazing one.
37. What's the surprise that made you cry?
Probably the same as above – Green Day tickets.
38. What's the best surprise you've ever given someone?
A couple of Christmas' ago (our first Christmas together) I was at my Dads and the GF at her mums. I was going to head back down on say the 28th – ready for New Year's Eve together. But instead, I checked in with her Mum and snuck back down boxing day evening to spend it with the GF, the baby sisters and the rest of her family.
39. Do you like muffins?
Yes, yes I do.
40. Do you cook often?
Yeah, quite a bit – though I bet the GF will say I don't.
41. What's your favourite dessert?
Cheesecake.
42. Is there a dessert you dislike?
Fruit Cake, Mince Pies or Carrot Cake.
43. Cake or pie?
Pie.
44. What's your least favourite food?
Marmite.
45. What's your favourite condiment?
BBQ Sauce.
46. It's 4am on a Saturday night, what would you eat?
Pizza, a real juicy, greasy pepperoni pizza.
47. If you could teach a college class, what would it be called?
Life Lessons as Learnt by TV Characters. Featuring Nick Miller and Phil Dunphy.
48. Best animated film?
Spider-Man: Into the Spider-Verse
49. What has a guy done or said to impress you?
I'm relatively easy and impressable – maybe bought me a beer and told me Die Hard is a Christmas Film
50. The best thing to do on a first date?
Cocktails in a sunny bear garden.
51. The worst thing to do on a first date?
(This happened to me once – loosely calling it a date, but for the purpose of this question it's a big NO NO,  years ago I was chatting to a girl, not even been on our first date and one night some guy friends and I were out on a night out)
Don't gatecrash our table on a night out, bring your uncle, insult my friends around the table, start making plans for "our" wedding, then try to invite me back to yours, offer to cook breakfast and when that doesn't work, offer to have some alone time in an alleyway.
Needless to say, we stopped talking very quickly after that. A touch full on if you ask me.
52. What's the funniest pick-up line a guy could use on a girl?
I love a cheesy chat up line but my mind is blank right now.
53. Best comic book character?
Rorschach from The Watchmen.
54. What are three things that are always in your purse?
I am starting to suspect this questionnaire is female friendly. My pockets you ask, Wallet, Keys and Phone.
55. Favourite drink?
A real fruity fresh G&T.
56. If you could play a historical figure in a movie who would it be?
Al Capone
57. Kittens or puppies?
Puppies.
58. Tell me your favourite sushi roll?
Nope – Noo, No no no. I don't like Sushi.
59. What kind of lipstick do you use?
Ichiban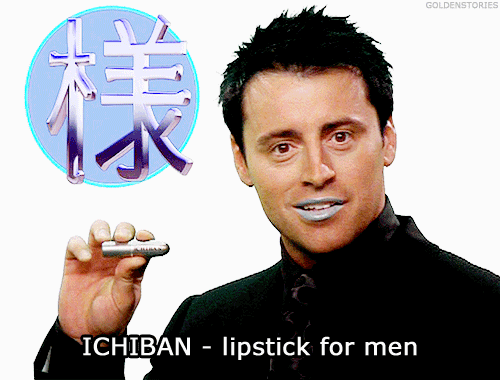 60. What kind of foundation do you use?
Ok, this is getting silly now Vogue – what happened to Gender Equality?
Boots Number 5 – Cool Ivory.
61. Blow dry or air dry?
Towel Dry, then Air Dry – Blow drying makes my hair go fluffy.
62. Who is your fashion icon?
Maybe Johnny Depp – I currently rock his scent.
63. Favourite Disney Character?
Robin Hood or Dodger from Oliver and Co.
64. What are you doing tomorrow?
Tomorrow is Tuesday – I will no doubt be complaining about how slow Tuesday is.
65. A movie you laughed the hardest through?
Naked Gun or Anchorman
66. A movie that made you cry?
About Time.
67. If you could sing a duet with someone, who would it be?
Curveball and say someone like Tim Minchin
68. If your life was a song, what would the title be?
The Bemused, The Fun and The Dire.
69. What's your favourite animal?
Monkey – but Dog is a close second.
70. Favourite illustrator?
Ralph Steadman – just pure trippy.
71. A person you want to have coffee with?
The Queen.
72. What country do you wish to visit?
I would love to visit Iceland.
73. Best way to decompress?
Hit the button on the pump that opens the value.
---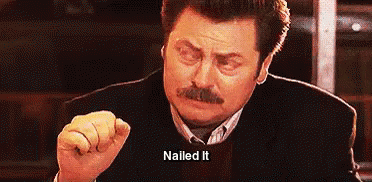 Wow, that list really went on didn't it and halfway through it became apparent it's a female post. But hey we mustered on through and made it out the other side in a much more liberated way than before. I love doing these posts for that very reason, the fun, the randomness and the chance to share and get to know people better.
But I don't like this next part. Picking people. Here we go.